Note from Come Home Year Committee: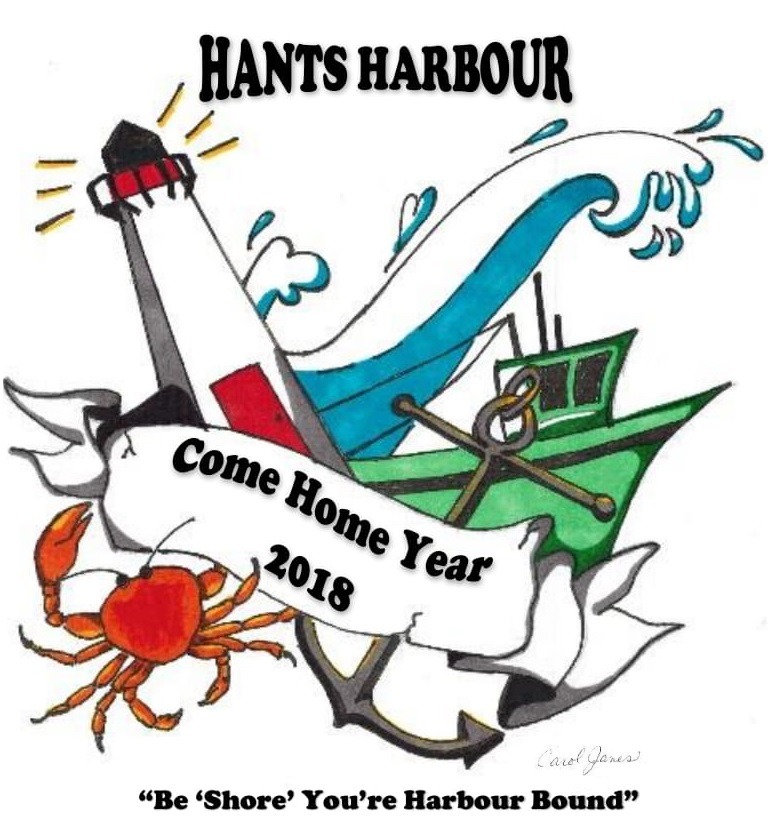 Thank you everyone from the bottom of our hearts.  The planning of this special occasion has been both a great and frustrating experience.  We have had the most fun over the past year coming up with ideas and putting them into action.  Of course, with all organizations, we have had our ups and downs, arguments and disagreements, but it was all in the best interest of you all, the friends and family of our beautiful hometown.
This endeavor could not have been possible without the support and encouragement from you all.  Thank you for your continued support, thank you for registering for our event.  Let us celebrate with one and all and make Come Home Year 2018 an unforgettable time.
Our committee would like to thank the Town of Hant's Harbour, without your help and dedication to this Come Home Year.  It most certainly would not be what it is; and that is nothing less than spectacular.  It is great to see the town come together as one to help make this celebration as great as it could be.  We thank you all!
Come Home Year Committee:
Andrew Tuck (Co-Chair)
Doris Clarke (Co-Chair)
Rick Soper
Tammy Tuck
Lori Hiscock
Jeanette Critch
Gail Green
Town Council:
Don Green – Mayor
Luke Doyle – Deputy Mayor
Gail Green – Councillor / Council Representative for CHY Committee
Eric Tuck – Councillor
Judy King – Councillor
Andrew Green – Councillor
Wilson Adams – Councillor
Betty Tuck – Town Clerk Manager
Barry Green – Town Maintenance Manager
Come Home Year Schedule of Events
Below is the Official Schedule of Events for Come Home Year 2018. Should you have any questions, please contact the Town Office at (709) 586-2741.
[pdfviewer]http://leo.temp.domains/~hantsha1/wp-content/uploads/2018/04/come-home-year-schedule-2018.pdf[/pdfviewer]
[custom-facebook-feed id=HHComeHomeYear2018 pagetype=page num=5]